How Much Does A Wind Mitigation Inspection Cost?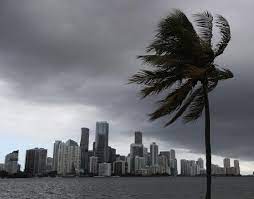 Are you looking for how much wind mitigation cost? You have come to the right place. I put together a quick FAQ that covers some burning questions that typically are asked when there is a discussion about windstorm protection inspection also known as a wind mitigation inspection.
Why and what is the wind mitigation inspection cost for??
In Florida, insurance companies provide credits or discounts for wind credits based on the form OIR-B1-1802 that a qualified inspector will fill out after your inspection. The inspector will use the form to verify the products and features a home has and record them accordingly. The insurance company will review the form and apply the credits that are applicable for your property.
Who can complete a wind mitigation inspection?
It is usually a home inspector that offers this service but there are others qualified. A home inspector primarily inspects residential. General contractors for commercial.
The following personnel is qualified to complete your inspection:
Home Inspector licensed under Section 468.8314, Florida Statutes who has completed the statutory number of hours of hurricane mitigation training approved by the Construction Industry Licensing Board and completion of a proficiency exam.
Building code inspector certified under Section 468.607, Florida Statutes.
General, building, or residential contractor licensed under Section 489.111, Florida Statutes.
A professional engineer licensed under Section 471.015, Florida Statutes.
A professional architect licensed under Section 481.213, Florida Statutes.
Any other individual or entity recognized by the insurer as possessing the necessary qualifications to properly complete a uniform mitigation verification form pursuant to Section 627.711(2), Florida Statutes.
How much does a wind mitigation inspection cost? 
The wind mitigation in cost varies between $75 to $150 which includes updates to the report if needed within a certain period. Ask your inspector what their period is. GGR Home Inspections is 12 months.
How do you schedule a wind mitigation inspection? 
Most search for a home inspector using "Google Search" and chooses one based on availability and cost. But you should go a step further because if your inspector is not pulling roof permits that most homeowners don't have then the inspector will check "No Information For Compliance" and this may impact your home insurance premium negatively. It is the homeowners' responsibility to provide all documentation for the opening protection but in most cases, the homeowner does not have this information.
How soon should you expect the report? 
The average time to expect your report is less than 24 hours.
Does the 4 point inspection include the wind mitigation inspection?
The 4 point inspection is a different inspection and does not include the wind mitigation portion.
I hope this information has been helpful in explaining the wind mitigation inspection cost. If you have additional questions and want to get in contact with GGR Home Inspections please send us a note, text, or call.