GGR Home Inspections 
Providing Reliable Inspections Services
Veteran Owned and Operated
Home Inspection Miami | Broward | Palm Beach - Wind Mitigation Inspections - 4 Point Inspections and Mold Inspections
You deserve a peace of mind. There is enough going on when you decide to buy a home, we want to assist with easing things for you. GGR Home Inspections brings the customer experience to the forefront of our services. We understand that this may be the biggest financial purchase of your life and are happy to help. We encourage you to attend your inspection, ask your inspector questions and follow your inspector as they perform your home inspection. With 20+ years of customer experience, we are fully confident you will be delighted not only at the technical proficiency of your inspector but also their ability to communicate in a manner where you are empowered with the right information you need to make an informed decision on the property you are considering.
Our home inspection reports are delivered the same day usually within a few hours of your home inspection. The reports are easy to read, visual, concise, and intuitive. Wind Mitigation and 4 Point Forms can be delivered on-site.
The software we use delivers the modern experience today's market demands. Open and download your report anywhere. Build repair list right inside of the report. Easy to share with others.
 Videos and high quality pictures available for every report. Save time and communicate easily. Check out our services by clicking here.
We Are Licensed, Insured & InterNACHI Certified
Wind Mitigation Inspection
A wind mitigation inspection is when a certified inspector checks your home's wind-resistant features. These features can be anything from door/window coverings to the way your roof is attached to your home to how your roof is sealed to prevent water from entering. Onsite Report Delivery Available!
4 Point Inspection
A 4 point inspection looks at the 4 major systems (Roof, Electrical, Plumbing, HVAC) in an older home. An insurance company wants to know that an older home has been well maintained, and the major systems are in good working condition. Onsite Report Delivery Available!
Full Home Inspection
This is our typical home inspection that catches common defects so you understand the investment you're making; home inspector to conduct a thorough examination of the property and check for any problems or hidden defects with the electrical, plumbing, appliances, HVAC system, roof, foundation, etc.
Inspections 7 Days a Week
Call Now to Get Reliable Services By Professionals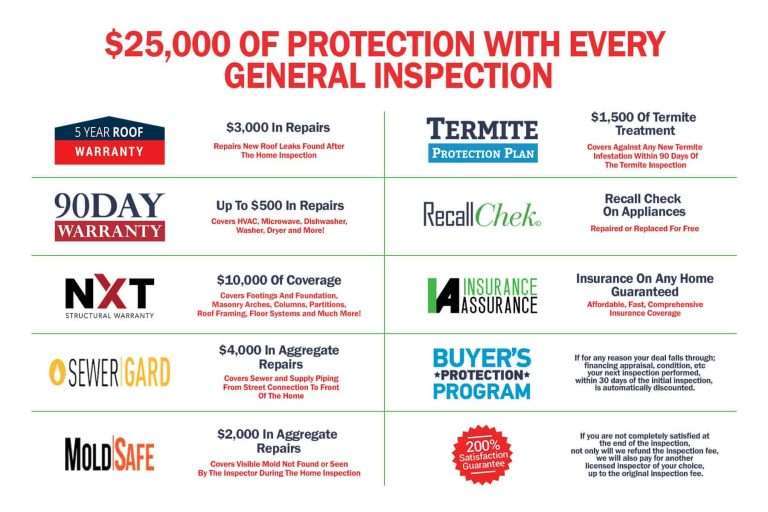 Excellent Customer Service Is Our Goal
Home Inspection Miami | Broward | Palm Beach
Brittany G.
Ronald is amazing!! He was up front, on time, good follow up, great inspection work, very thorough and meticulous. I would absolutely recommend him. He advocates and is absolutely for the best interests of his client.
Cathie O.
I found the inspector Ronald Gladden to be very professional, knowledgeable, timely and courteous while inspecting my home, he is certainly a great assess to the company. This company is everything it says; affordable, reliable & quick. I look forward to future servicing with GGR Home Inspections. Thank You! Cathie Oliver
Carla B.
As a Realtor, I love how Ron is very thorough and accommodating, especially with this last tenant situation. Thanks for your professionalism!
Laurane S.
Great home inspection experience! The communication before, during and after is five star service. My client enjoyed the service and the report was issued same day. Definitely will refer future homeowners and buyers to GGR!
Teresa G.
Ron Gladden is the best. Professional, knowledgeable, respectful, communicative and responsive with all involved. Very satisfied and will be calling Ron again.
Silvina M.
I rarely write reviews but this one certainly deserve one. Ron was outstanding in every possible way. The user experience was 100% efficient and tech driven which saved me a lot of time and hassle. I booked the appointment online, prices were transparently displayed on the websites and it was extremely easy and informative. Ron was very professional, service oriented and readily available to support and explain in details everything that was done. Remarkable.
Jesus L.
Where do I Start ! As my wife and I seek to become first time home owners we wanted the best possible home inspection for our new Potiential home. GGR Home inspections and Ron himself where absolutely a Blessing ! 5 stars falls short on how incredible this experience has been.
Where do I Start ! As my wife and I seek to become first time home owners we wanted the best possible home inspection for our new Potiential home. GGR Home inspections and Ron himself where absolutely a Blessing ! 5 stars falls short on how incredible this experience has been. Not only did Ron take his time and passion in ensuring he gets us the best inspection he can but his commitment to ensure that we are completely satisfied and know what we are getting into has Been a blessing... Ron for a second made me feel like family because he took his time in giving me the best advice and the best recommendation.. As a first time home buyer Ron gave me lessons on the road ahead and every single tip that I can possibly need to make this experience an ordinary experience. All questions I had Ron was there to answer to the best of his ability which I am beyond grateful for.. Experiences like this most be told and most be spread because services like this now in days are hard to find.. Ron Thank you so much for every word and advice you gave me and my family thank you for taking your time out of your busy schedule to be available when I had questions and concerns.. May God continue blessing you and your family and GGR Home inspections you guys are beyond blessed to have Ron as part of your Team.. Thank You so much
Robert M.
Ron was very knowledgeable and helped me out with questions and concerns I had about a pre-purchase home inspection service I received! GGR Home Inspections has definitely exceeded my expectations..Would recommend for sure! – @milleretrealty