GGR Home Inspections 
Affordable, Reliable & Quick
Veteran Owned and Operated
Wind Mitigation Inspection
A wind mitigation inspection is when a certified inspector checks your home's wind-resistant features. These features can be anything from door/window coverings to the way your roof is attached to your home to how your roof is sealed to prevent water from entering. Onsite Report Delivery Available!
4 Point Inspection
A 4 point inspection looks at the 4 major systems (Roof, Electrical, Plumbing, HVAC) in an older home. An insurance company wants to know that an older home has been well maintained, and the major systems are in good working condition. Onsite Report Delivery Available!
Full Home Inspection
This is our typical home inspection that catches common defects so you understand the investment you're making; home inspector to conduct a thorough examination of the property and check for any problems or hidden defects with the electrical, plumbing, appliances, HVAC system, roof, foundation, etc.
Inspections 7 Days a Week 
Call Now to Get Reliable Services By Professionals 

REPORTS DELIVERED SAME DAY!
Our home inspection reports are delivered the same day usually within a few hours of your home inspection. The reports are easy to read, visual, concise, and intuitive. Wind Mitigation and 4 Point Forms can be delivered on-site.
The software we use delivers the modern experience of today's market demands. Open and download your report anywhere. Build a repair list right inside of the report. Easy to share with others.
 Videos and high-quality pictures are available for every report. Save time and communicate easily. Check out our services by clicking here.
We Are Licensed, Insured & InterNACHI Certified
Home Inspection Miami | Wind Mitigation Inspections - 4 Point Inspections and Air/Quality - Mold Inspections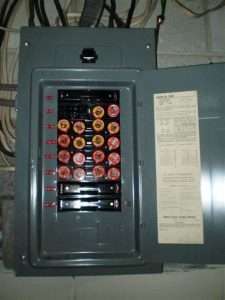 Fuse Box or Electrical Panel: What You Need to Know Whether you have a fuse box or an electrical panel they both essentially have the
Read More »