Dishwasher Venting Requirements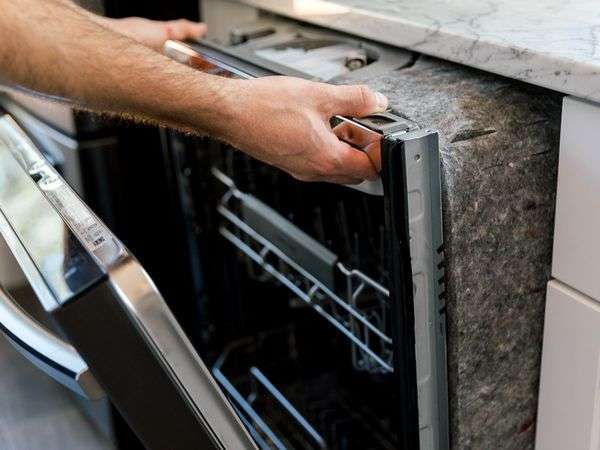 This article will give some insight into dishwasher venting requirements. This is one of the most common defects we find while performing a home inspection in Pembroke Pines, Florida, and surrounding South Florida areas. When the dishwasher drains into your kitchen's plumbing system, there is a chance that dirty drain water can be siphoning back into the dishwasher.
If this is happening then your clean dishes or freshwater may be contaminated. To mitigate this, there are building codes that require a method of creating an air space in the dishwasher drain hose.
What is dishwasher venting?
Dishwasher venting prevents dirty water from re-entering the dishwasher. There are two common ways to do this: creating a high loop in the drain hose or connecting the hose to an air gap fitting that mounts to the top of the countertop or sink.
In any case, it is important to check local building and plumbing codes before installing a new dishwasher. The local code rules dictate the legal requirements in your area. Contact your city's building department or visit online for more information. In some areas, a high loop is a minimum requirement, but in many other jurisdictions, an air gap must be installed with all new dishwashers.
Dishwasher venting: What is a high loop?
A high loop is when the dishwasher drain is elevated right before its connection to the kitchen sink drain. The drain hose is secured near the top of the sink in some fashion (could be as easy as using a zip tie to secure it).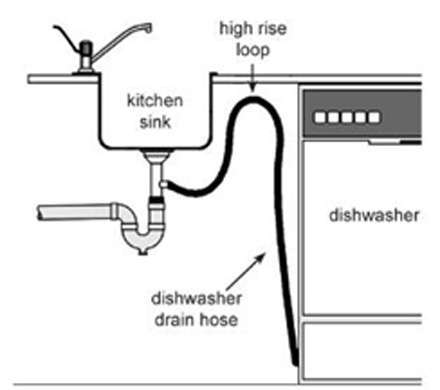 Dishwasher venting? What is an air gap?
An air gap, as related to the plumbing trade, is the unobstructed vertical space between the water outlet and the flood level of a fixture. A common use of the term "air gap" in-home plumbing refers to a fixture that provides back-flow prevention for an installed dishwasher.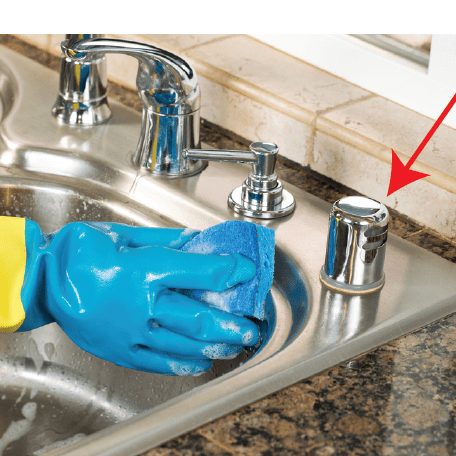 How do I install a dishwasher air gap?
Locate the air gap hole on your counter
Connect the air gap to the dishwasher drain hose
Connect the air gap to the drain hose or garbage disposal
Push the air gap up through the hole on the counter
Run your dishwasher on a fill cycle