The roof is one of the most popular components of discussion for a home in Florida and definitely a top component in the HVHZ zones which are Miami Dade. Broward and Palm Beach County. HVHZ stands for High-Velocity Hurricane Zones and is about the Florida Building code. If you live in any of the counties mentioned then you are in an HVHZ.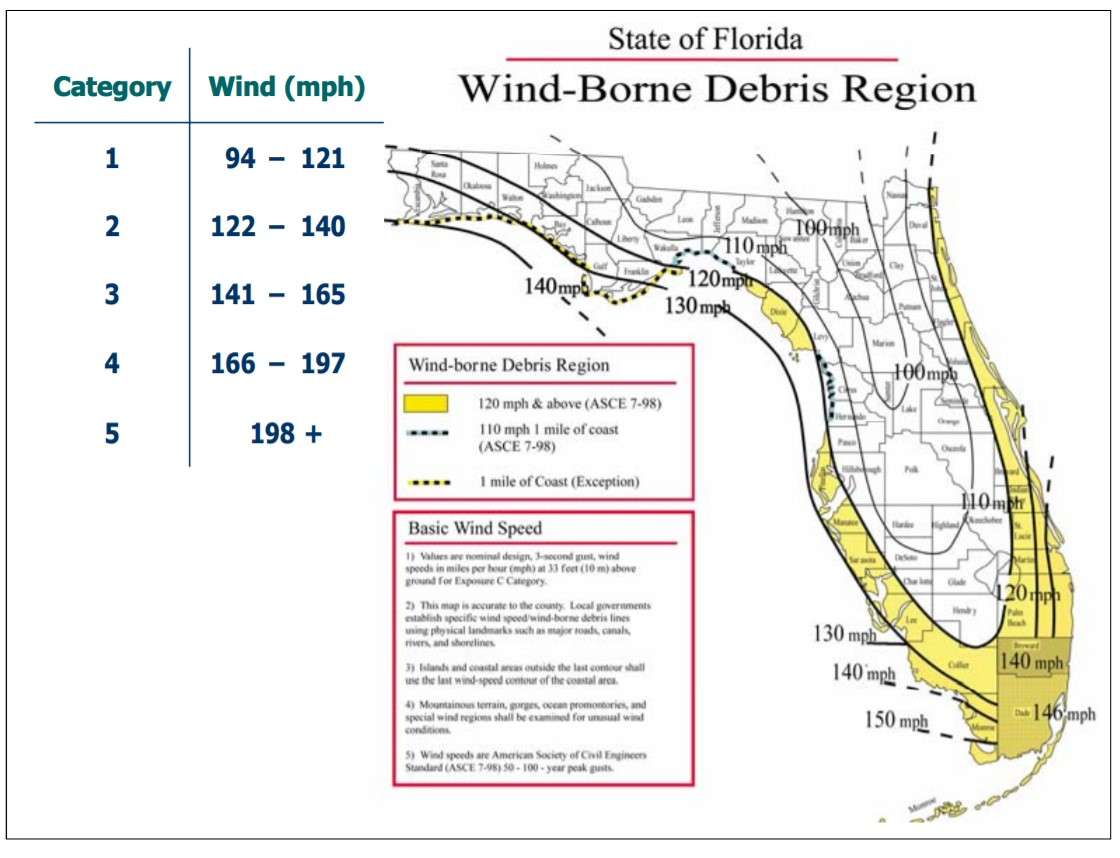 What are the most durable roofing materials for your Florida home?
Clay tiles, metal, concrete, and slate roofing materials are the best roofing material for Florida homes. The constant changes from humid, hot, and rainy weather to dry and mild weather means your Florida home will need to have a roof that can withstand these conditions.
What is the life expectancy of the roof mentioned above?
Slate – 100 to 150 years
Clay Tile 50 to 100 years
Concrete 25 to 50 years
Metal 17 to 20 years
Built-Up Roof – 15 to 30 years
Architectural shingles – 15 to 20 years
3-Tab Shingles – 10 to 20 years
Slate
A slate roofing lasts more than 100 years. The slate roof is waterproof and won't burn. It resists mold and fungus. Slate is effective in wet climates but is expensive, heavy, and may be easily broken when stepped on. In areas that are susceptible to hail this should be considered when thinking of installing a slate roof.
Clay and Concrete Tiles
T0 combat wind storms and Florida weather more homes are being built with Clay and Concrete Tiles. Clay and concrete roof tiles can withstand damage from tornadoes, hurricanes, or winds up to 125 miles per hour. They may require extra support to bear their weight, and they are likely to break when walked on.
Metal roofing
Metal roofing has a few different types of installs: vertical panels or shingles resembling slate, tile, and shake which can last about 60 years. Metal won't burn and it resists high winds. It is lightweight and can be installed over existing roofs.
Asphalt shingles
Asphalt shingles are the most common roofing materials. This is because they're effective in all environmental conditions. Quality does vary widely, so ask whether they passed the ASTM D3161, Class F (110 mph) or ASTM D7158, Class H (150 mph) wind tests, and the AC438 durability test. Upfront costs are low, but you should expect to replace the shingles after about 20 years or less. Shingle roofs have a lower life span in Florida due to the environmental conditions the material is exposed to.
Built-up roofing
Built-up roofing is heavy roofing consists of layers of asphalt, tar, or adhesive topped with an aggregate and is only for flat roofs. Tar and gravel roofs are best for flat roofs and roof-top decks with heavy foot traffic.
Wind_Mitigation_Sample Report: If you have been involved in the home buying process at some point in Florida then you are most likely familiar with the terms wind mitigation.
If you have additional questions and want to get in contact with GGR Home Inspections please send us a note, text, or call.
Wind Mitigation Inspection
A wind mitigation inspection is when a certified inspector checks your home's wind-resistant features. These features can be anything from door/window coverings to the way your roof is attached to your home to how your roof is sealed to prevent water from entering. Onsite Report Delivery Available!
4 Point Inspection
A 4 point inspection looks at the 4 major systems (Roof, Electrical, Plumbing, HVAC) in an older home. An insurance company wants to know that an older home has been well maintained, and the major systems are in good working condition. Onsite Report Delivery Available!
Full Home Inspection
This is our typical home inspection that catches common defects so you understand the investment you're making; home inspector to conduct a thorough examination of the property and check for any problems or hidden defects with the electrical, plumbing, appliances, HVAC system, roof, foundation, etc.