Home Inspection Warranty: How to Use it
After months and months of shopping for that perfect home a buyer moves in and there is an appliance that was working during the home inspection but it is not working after the deal closes, what do they do? Well, many home inspection companies offer a home inspection warranty that may be able to assist if this issue arises. The home inspection warranty that may cover this issue is the 90-day warranty which gives the homeowner 90 days from the date of the inspection to report a claim or 22 days after closing if the 90 periods are exceeded.
Hopefully, this hasn't, doesn't, and will not happen to you or your clients but you just never know. There are no guarantees on how long an appliance will last even after it has been inspected. A home inspector checks the appliances on the day of the scheduled home inspection for damages and proper operations. If the home is occupied there is a chance that during the continued usage of the property damage can be caused to the appliance or have an operational failure.
Home Inspection Warranty: Types
There are many home inspection companies that offer a home warranty for different issues that can arise following the home inspection such as these warranties below: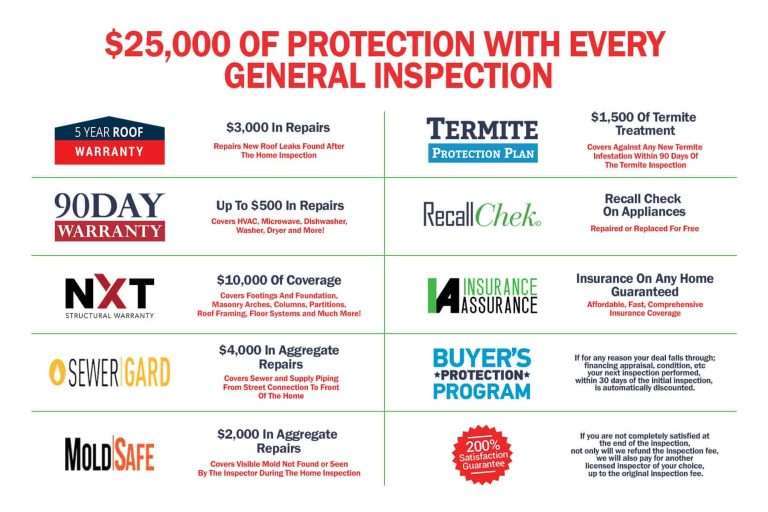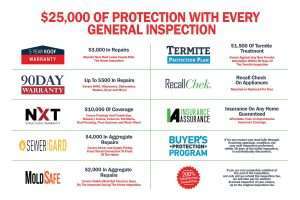 Home inspection warranties are typically offered from RWS, Residential Warranty Services for most home inspection companies. To get in touch with RWS you can call 1-800-544-8156. After every full inspection, the client will receive an email that will have a small summary of the warranties that I have provided in this email and links to read the disclosure for each home inspection warranty and what action to take if needed. Here is a snippet of the steps to take if you or someone needs to use their warranty.
Home Inspection Warranty: Placing a Claim
VALIDATING YOUR HOME WARRANTY: It is important that we have your information prior to any claims being made. Please be sure to validate you home warranty at http://90daywarrantyvalidation.com within 15 days of your inspection with your name, the address of the property, and
your inspector's name.
CLAIMS PROCEDURES:
1. Written Notification of claim must be received by RWS prior to the expiration of the policy (which is defined as noon, the 91st day after the inspection is completed). The following information must be contained in the claim:
a. Your Name
b. Your Inspector's Name
c. Your Full Address
d. A Phone Number Where You Can Be Reached
e. A Brief Description of the Claim
f. Make, Model & Serial # for All Appliances
2. An itemized repair estimate must be submitted for every approved claim, including the breakdown of parts & labor, as well as a specific cause for the failure in writing from a licensed or properly certified repair person. RWS reserves the right to request up to two (2) additional estimates. The estimate must include contact information for the repairperson. 3. A copy of your home inspection must be submitted with the repair estimate, or at least those pages pertaining to the affected items. Claims will be processed after we are in receipt of items 1, 2, & 3. You will be contacted by an RWS representative within 72 hours of all items being submitted.
Summary: Home Inspection Warranty
Though we only discussed one warranty during this article there are multiple warranties included with the full home inspection that you should be aware of. I recommend reading the disclosures to understand your coverages. Complete your walk-through before and after closing to be proactive in finding issues before your coverages expired.
If you have additional questions and want to get in contact with GGR Home Inspections please send us a note, text, or call.