Double Tapped Breakers: It is Bad and there is a Simple Fix!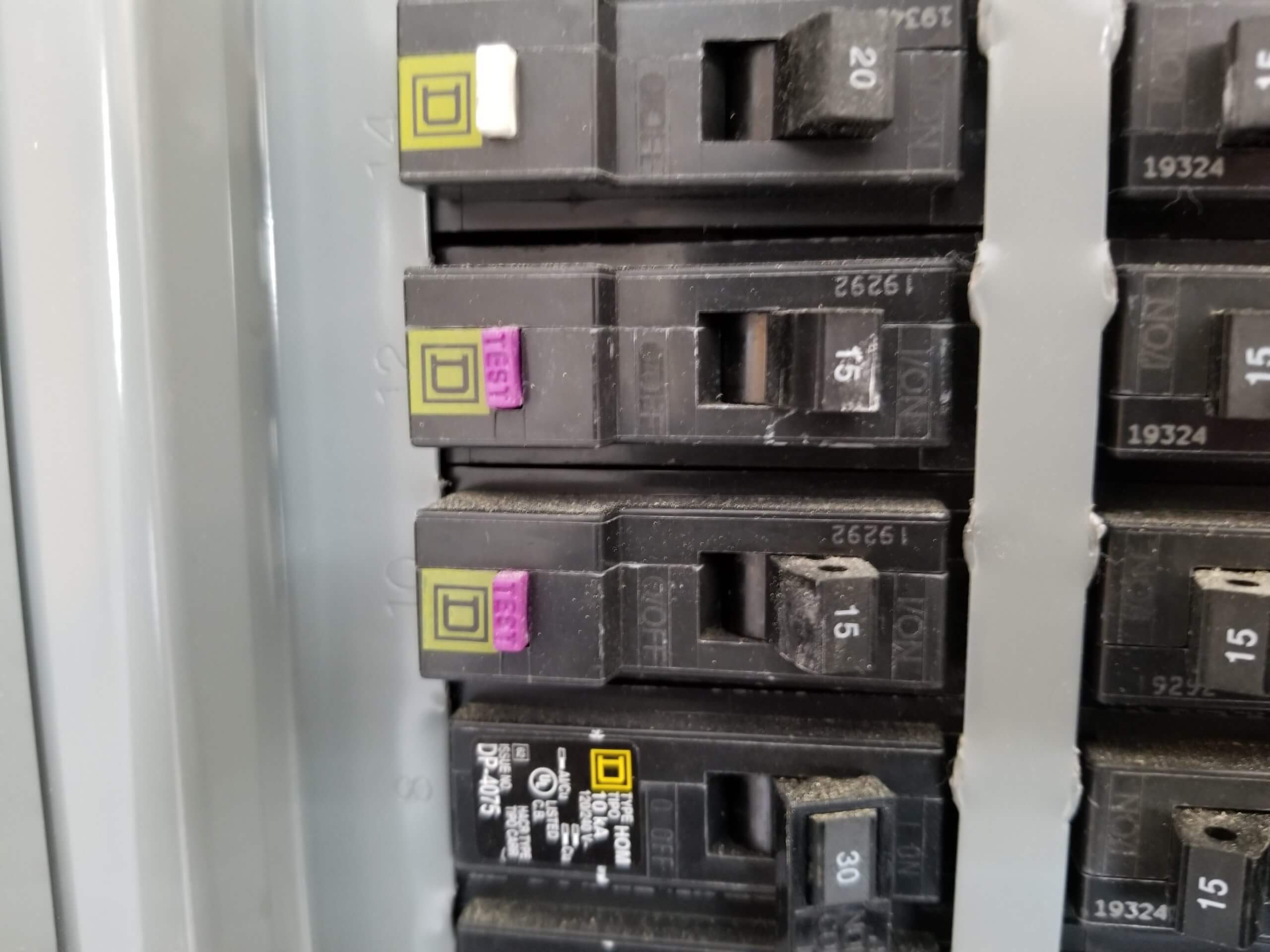 In the South Florida area, the most common defect a home inspector finds during a home inspection or 4 point inspection are double tapped breakers. They are a hazard but they have a simple fix to resolving them. In this article, we will address some common questions about double tapped breakers.
1.What are double tapped breakers?
A double tapped breaker is basically two wires under one circuit breaker that is designed for one wire. … The issue with double tapping is you could technically have a loose connection or an overloaded breaker since the breaker is not designed for two wires. A loose connection can potentially spark or arc. 
2. How do you tell if a breaker is double tapped?
Square D and Cutler-Hammer both manufacture breakers that are rated to accept two wires (double taps). When two wires are allowed a tiny graphic of two wires will be visible at the front or side of the breaker.
3. Are double tapped breakers allowed?
 It's generally not allowed and can be a fire hazard under certain conditions. 
4. How much does it cost to fix a double tapped breaker?
A double–tapped breaker costs about $150-$250 to fix. 
5. Do I need an electrician to replace a circuit breaker?
Do not attempt to remove the cover to the main breaker; this should only be accessed by a certified electrician. You can replace the circuit breaker by just removing the panel cover. Once you have removed the cover then you can disconnect the wire from the faulty breaker and pull it out of the way. 
Wind Mitigation Inspection
A wind mitigation inspection is when a certified inspector checks your home's wind-resistant features. These features can be anything from door/window coverings to the way your roof is attached to your home to how your roof is sealed to prevent water from entering. Onsite Report Delivery Available!
4 Point Inspection
A 4 point inspection looks at the 4 major systems (Roof, Electrical, Plumbing, HVAC) in an older home. An insurance company wants to know that an older home has been well maintained, and the major systems are in good working condition. Onsite Report Delivery Available!
Full Home Inspection
This is our typical home inspection that catches common defects so you understand the investment you're making; home inspector to conduct a thorough examination of the property and check for any problems or hidden defects with the electrical, plumbing, appliances, HVAC system, roof, foundation, etc.