Attic Insulation, How Much?
A place that most of us homeowners do not visit is the attic in our homes or the crawl space. Do you call the attic crawl space or an attic? Well, they are two different areas of the home though you will hear the terms interchangeably.
An attic is a space just below the roof of a building. A crawl space is a space just below the building. Depending on the area you live you may have one or the other or both. Either way, we know what each is, now let's focus on the attic space and insulation for space.
Insulation definition?
Building insulation is any object in a building used as insulation for any purpose.  The majority of insulation in buildings is for thermal purposes, the term also applies to acoustic insulation, fire insulation, and impact insulation.
The path of heat is that flows from warm areas to cool areas. In Florida, this means heat is flowing from outdoors to our air-conditioned indoors. Having the right amount of insulation can reduce the amount of heat that flows which reduces cooling and heating costs. Insulation is rated in a manner of its thermal resistance.
Attic insulation how much? 
Residential requirements for insulation are divided by the location of the home. Framed wall insulation must meet or exceed R-13. For block walls, interior insulation must meet or exceed R-7.8, and exterior insulation must be R-6. Ceiling insulation must be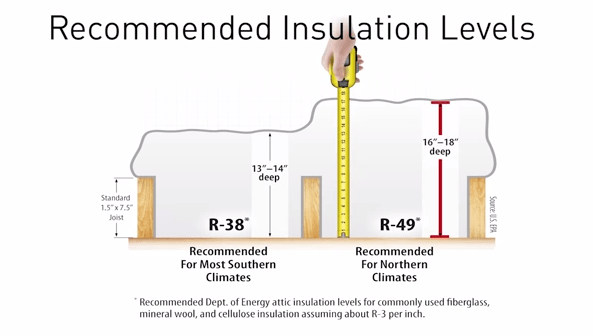 much higher at R-30, and a raised floor must be at least R-13. Sounds like mumbo jumbo right. I know, let's breakdown that down into measurements. Keep in mind the insulation type will impact the R-Value but for the sake of this blog, we will look at inches only. The most common insulation types are blown, loose-fill, and batt insulation in Florida.
2) How much do I need?
You need to take into account the depth and square footage you need to add.
Insulation levels are measured by R-Value. R-Value is how well insulation can resist heat flow. The higher the R-Value, the better it insulates.
The R-value your home's attic needs depends on where you live:
ENERGYSTAR, recommends an R-value of R-38 for most homes. That translates to about 12 inches of insulation.
You can see on Home Depot's website how many inches translates to a certain R-Value:
3.5 inches: R-13
6 inches: R-19
9 inches: R-30
12 inches: R-38
Now that you have an idea of the depth you need, you need to measure the width and length of your attic. Multiply the length and width together to get the square footage you need.
Most insulation you buy will have an "sq ft" number for easy reference.
For example: Let's say you measured your attic and you realize your attic has about 9 inches (R-30) of insulation and your attic is about 40 sq feet, you'd need at least 3 inches of extra insulation that covers 40 sq ft to get an R-Value of R-38.
Which insulation to choose?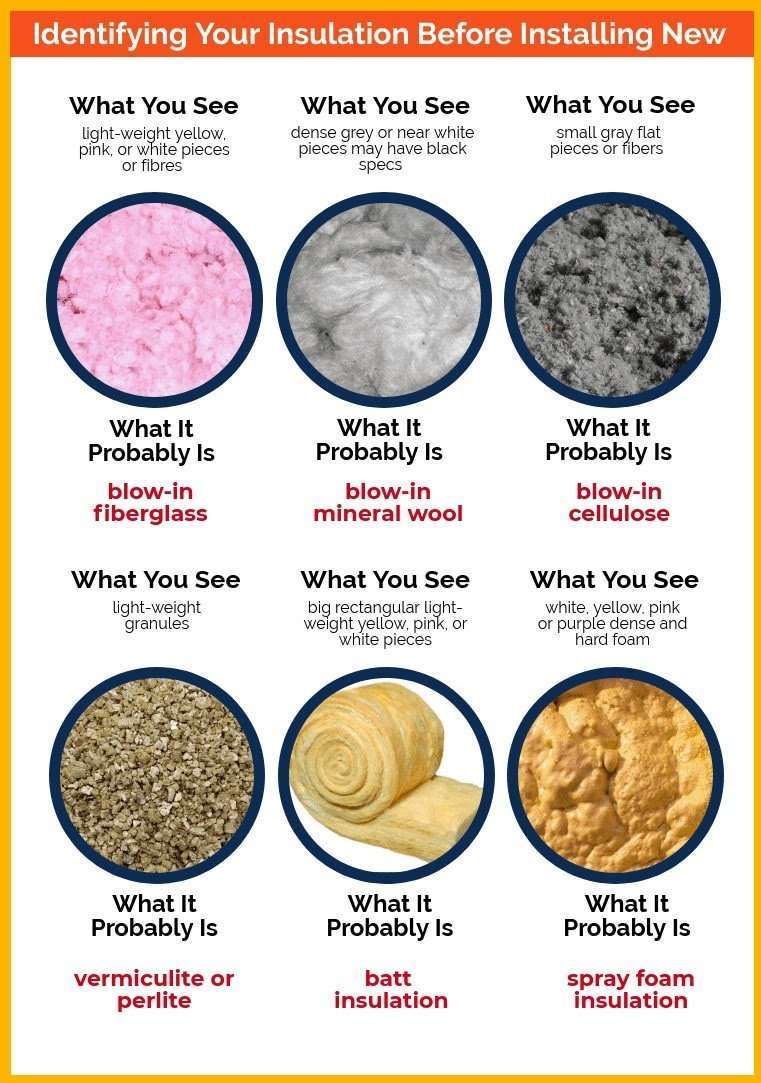 I hope this information has been helpful for attic insulation how much. If you have additional questions and want to get in contact with GGR Home Inspections please send us a note, text, or call.